Genre: Platformer
Platform: Switch
This isn't quite the open world revelation that we all hoped it would be after the first trailer. It also isn't at all a challenging game like Elden Ring. It doesn't really do anything all that ambitious, even for the Kirby series. However, what it is is fun. It's fun in that weird unexplainable way that so many Nintendo games just are and so many developers wish they could capture. It's that fun that makes this worth playing.
Within the opening sequence of the game you become the car above and that really just sets the stage for the game. Kirby is taking his hoovering mechanic to a new level here and more often than not it serves as an outlandish way for the game to get you through a specific mechanic. Need to cover long distances fast? There's a convenient car. Need to shoot at enemies or break through a wall from range? Why not becoming a soda shooting vending machine. Need to pierce through a weak point in the ground? Well, a traffic cone is the right shape.
The thing about all these instances isn't necessarily that they are new mechanics. What they are wrapped in is a layer of magic. There's something entirely unknown to me about why the simple mechanics are so memorable here, but a lot of it ultimately comes down to the attention to detail in the buildup of the world itself. It's little things, like the way Kirby's animations show squish and stretch when there's changes in velocity. It's things like the subtle freeze frames that occur when you smash through something as car Kirby. It's things like seeing the same damn tree boss that every Kirby games has, but now with a tropical flair and a change to the camera angle to hit both nostalgia and mechanical interest. That attention to detail is so utterly hard to grasp as a developer, but is something that Nintendo has routinely done so well that allows its otherwise simple games to nearly universally be regarded as great.
Luckily, the game doesn't just skate by on polish. Despite being easy, it's got a surprising amount to do, which gives a lot of interesting content for players of all skill levels. Each level has your normal end point, but within that there's also a bunch of hidden objectives. Each level has a collection of hidden waddle dees, but the rest of the objectives run the gamut from beating enemies with specific powers to finishing encounters without taking damage to beating bosses quickly to simply just finding cool hidden shit. It provides enough of a distraction for completionists to be chasing a bit of a carrot that's beyond just simply finishing the levels. That's not to say that it doesn't start to wear a bit thin by the end, but it was nice to have something to strive for and even replay levels for
However, my favorite thing were the treasure road levels. These are effectively single-power time trials, and they're a speed runner's dream. Each one drops you into a level with a specific power and a handful of encounters to finish between you and the goal. Everything between that point is entirely up to your skill level. In doing these, you very quickly learn how to efficiently use your powers, allowing you quicker and quicker times through the specific level. That then leads to more efficient and more clever use of the powers in regular levels and boss fights, giving a positive reinforcement loop to the player's skill in the game.
That kind of a loop is also a classic Nintendo thing. If you think about something like level 1-1 in Super Mario Bros – you run the right, see a Goomba, maybe you die, but if you jump and land on it you now know a core mechanic. As you keep running to the right, you see a few more as well as some pipes. You know how to jump, so now you're learning how to jump well. Each little step along that way reinforces what you learned in previous things to become better at the game. Kirby treats the treasure road levels the same way. They're run on their own, but the skill improvements you get in them just serve to improve how you play through the rest of the game.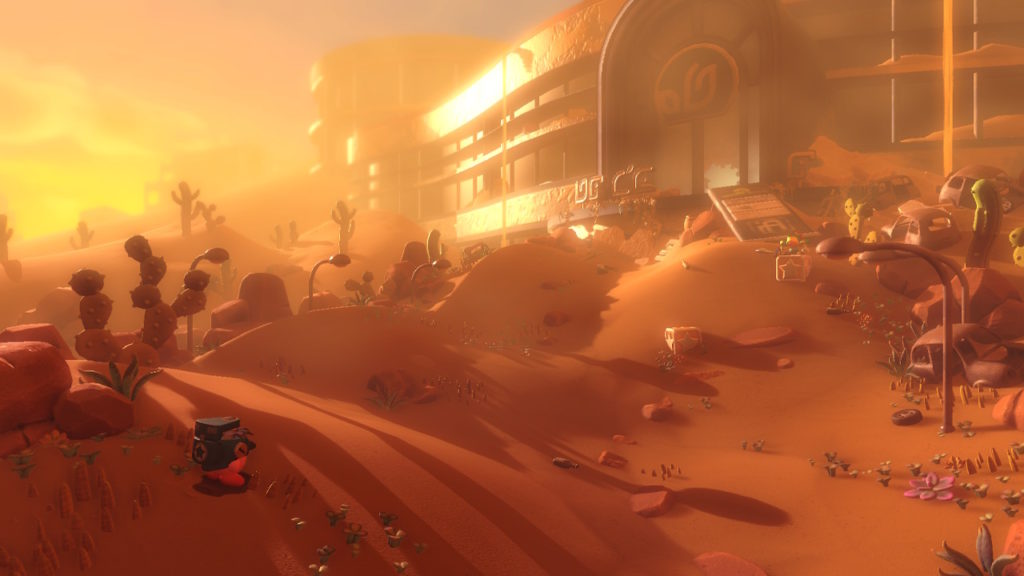 All that said, if you want something ambitious or innovative, this isn't it. This game should be played because it's purely fun. It's not fun in a new way, and it's not often fun in an explainable way, but it just is. If you're wanting something more forgiving after Elden Ring, give this a try. If you want something fun to just fill a gap, give this a try. End of the day it's just a mindless title, but it didn't stop being fun for me the entire time.